Invest in the conservation of Chilean Patagonia
For a tomorrow full of life and harmony
The Inversiones Parques de la Patagonia project has as its objective the "Living with love and in harmony with nature".
A private park dedicated to the conservation of nature, its forests, flora, fauna, ecosystems and diversity.
We invite you to learn more about the Royal Right of Conservation of our park.
Learn about the main attributes of our park
Plots in the middle of a park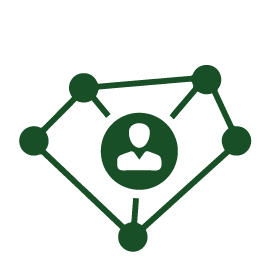 Cellular and internet signal
Our beautiful Terrazas del Lago Park has a total of 148 hectares of parkland and is located in the upper sector of the northern shore of Lake General Carrera. It consists of 40 hectares to be subdivided into plots of 5.000 m2 each. Invest and live the incomparable experience with views of the lake.
Experience the beautiful Marble Chapels and islands just minutes from our parks as well as unparalleled views of Lake General Carrera.
Get to know our Foundation
We take the conservation of natural heritage seriously